5 Strategic Ways to Market your Practice Using Video
Video content can be fun, entertaining and engaging at the same time. It is an excellent way to build credibility with patients and gain expert status at the same time.
According to Web psychologist, Liraz Margalit, individuals are 39 percent more likely to share content if it's in the form of video, 36 percent more likely to comment and 56 percent more likely to "like" the content on social media. Video therefore, should be a part of your overall content strategy.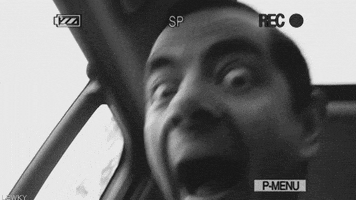 Video can be delivered via social media, on the clinic's website and in emails.
A study conducted by Treepodia showed that video consistently increased conversion rates across all industries. Not all videos have the same ability to produce results, but when done correctly they're a useful tool for providing content in an engaging way.
Video simplifies complicated and complex concepts, showing in a few minutes what would take thousands of words to explain. It demonstrates in practical detail what verbiage can't. It also provides an enhanced level of authenticity and believability. Patients know that anything can be said in written content, whether it's accurate or not. A video provides proof for the audience.
Potential patients are more likely to investigate further or even schedule an appointment after seeing a video.
For example, a clinic that's promoting the benefits of therapeutic massage can post a video that demonstrates the technique in action, thereby answering any questions the individual may have.
Perhaps the most important reason video is important for a physical therapy business is that people are … well… lazy.
It requires more effort to stay focused and read than it does to view a video. Lindsay Kolowich quotes business leader Andrew Angus on HubSpot as saying, video is "…the most compelling call to action on the Web."
1. Put out a weekly "How-to" video
The myriad of how-to videos on YouTube provides ample proof of the popularity of videos for
teaching and learning. Videos are available for demonstrating everything from tuning a guitar to repairing a vehicle. The term "how-to" is one of the most frequently searched phrases on the Internet and is seen in about 70 percent of Google searches.
People who want to solve a problem are looking for a how-to video and practitioners can tailor their video content to address those needs. The technique is equally applicable for demonstrating the benefits of physical therapy or associated products and services at the clinic.
Skyword reports that the Aberdeen Group shows that 43 percent of brands employing video demonstrate success over every utilized channel. Companies that don't use video as part of their marketing plans only show a 16 percent success rate.
To apply this in your practice, create videos on "How to do low back exercises, how to stretch your hamstrings and so on"
2. Identify and Emphasize One Keyword per Video
The key is finding keywords that correspond to what potential patients want, but it's also the most difficult step in video marketing. Just as a headline is critical for getting attention, the same is true for videos. The phrase "how-to" generally averages around 14,000 views. Be sure to use the phrase in the title. Therefore, a video on "How to reduce low back pain" is going to do better than a video on "pain relief exercises for the back" since "low back pain" is a commonly searched keyword.
The only way to know for sure which keywords and phrases work best is by conducting keyword research. For physical therapy marketing, think of words and phrases that relate to what patients seek such as pain relief, increase mobility and arthritis treatment. Many practitioners make the mistake of selecting keywords and phrases that ordinary people wouldn't use.
Instead of pediatric physical therapy, think physical therapy for kids and instead of diabetic neuropathy think diabetic nerve pain. Keywords for a search can be narrowed even further by including the name of the city in which the clinic is located, for example, Los Angeles pain relief.
The quality of the video is just as important as the keywords used. A high-quality video is essential. A well-done video demonstrates professionalism that relates directly back to the watcher's perception of the clinic and its services. Video players are available that allow clinicians to capture email addresses from the video when posted on a clinic website and transcripts can be included.
For a physical therapy business, YouTube is the top posting choice. It's the most well-known video website available, with more than 1 billion users and 3 million searches each month. It's an authoritative domain that adds gravity to the video and ranks well in Google searches.
Ideally, your EMR system should allow you to integrate videos inside your notes, and send videos to patients. In Touch EMR™ is physical therapy documentation software that provides analytics, metrics and multiple campaign monitoring for marketing physical therapy. It is effective for connecting and communicating with individuals in multiple ways and can be utilized in video marketing efforts.
3. Tell Stories – People LOVE Stories
Storytelling is equally effective in video format as it is in written content. It provides clinicians with an opportunity to introduce potential patients to the practitioner, services offered, benefits and staff.
Another useful angle is telling viewers the type of conditions treated, how specific treatments can help, and how the clinic is different from competitors. Case studies in video format offer multiple opportunities to connect with fans and followers on social media platforms.
4. Demonstrate – Use the 'Who-What-Why' Formula
Provide viewers with a case study about the "before-and-after" of a particular physical therapy method. Individuals are results oriented. They want to know what to expect during treatment and how they'll feel afterward. Video marketing applies the same successful principles used in TV commercials. In a 30-60 second spot, companies tell potential customers what a product is (shampoo), who uses it (women) and the benefits (silky hair).
WireBuzz calls video the most powerful digital marketing tool available. People utilize emotional input when making decisions and video is able to convey an emotional element better than any other medium. Video helps potential patients connect with clinicians on a personal level and provides practitioners with the means to share their expertise, enthusiasm and passion with viewers.
5. Gain Credibility and Expert Status with Video Patient Testimonials
It's quite easy to fake reviews, social media popularity, and even video content. Some are very easy to identify while others have the quality of a blockbuster motion picture. A video conveys visual proof that what the clinician is saying is true and when clinicians put themselves in the public eye it has a bigger impact on the viewer.
Practitioners that can accrue positive video reviews have an advantage. It provides proof for other viewers that the video and clinician is real and the easiest way to start the process is by asking existing customers to provide one.
In an article at Social Media Examiner, Tom Treanor, director of content marketing at Wrike, noted that telling stories via video increases engagement and social media sharing. His number one tip for video marketing is posting stories from satisfied customers to create an emotional connection between a business and prospects.
Conclusion
As individuals find themselves with an increasing time deficit each day through hectic lifestyles, videos provide an avenue in which to obtain the information they need quickly, and even more importantly, in an entertaining way. Videos provide practitioners with a medium to educate and promote their clinic in the way that's most attractive to potential patients.
Want to learn the latest trends in video marketing for your practice? Attend Private Practice Summit 2019 – October 18, 19, 20 and discover the latest trends to help market your practice. Secure your seat now before the price goes up!