Building an email list of your prospects, current patients and discharged patients is one of the most high leverage  activities for your practice. Today, I am going to share 3 strategies on how you can start collecting the email addresses of your patients. If you have been reading my blog/articles, you know how important it is to collect email addresses to build your list and most importantly, provide consistent, outstanding value to those individuals and build a relationship with them.
"The THREE fastest and simplest ways to collect the emails of your patients"
Make the email address a mandatory part of patient intake
Make it essential for them to give you their email address (and cellphone number, while you are at it) when they are
filling in the intake form. Don't give the patient a choice and beg for the email by saying "Please provide us with your email, so that we can send you an emailed newsletter with tips on injury prevention". That's not the way to acquire an email address.  so you have with as a way of communicating with them. In case the patient asks why you require this information, tell them the truth "We need your email address and cellphone number in case we need to communicate with you in an emergency.We may also send you an emailed newsletter or helpful text messages to help you live a healthier, pain free life. Don't worry, you can unsubscribe at any time."
Pre-emptive email capture – Collecting an email address even before a patient steps into your clinic
Whenever a patient calls to schedule an evaluation, ask for the email with the following rationale, which saves time for the therapist and the patient:
"We are going to email you some forms that you can print and fill out. Please bring these forms with you when you visit us. This way, you won't have to waste time in the clinic, and the therapist will see you as quickly as possible. This also allows us to spend more time with you and give you better quality of care."
With this type of script, you are positioning the process as a favor to the patient and not as a 'request for them to divulge their email address'. The fact is, when the patient fills out his or her intake form and brings it to you, the patient will actually save time and they won't wait that long so it is a benefit to the patient. A good strategy is to simply ask "Since we are going to email you the patient intake form, where should we send it to?  You will immediately get the patient's email with zero resistance, if you ask politely and professionally.
This is called 'pre-emptive email capture".
Use Prospect Stimulators – High quality, high perceived value content in multiple formats.

What if you already have a list of patients but you haven't collected their email? What if you already have a bunch of patients (several hundreds, in some case more than a thousand patients), but you have all their contact information with the exception of their email?
Don't worry, because this is a simple problem to fix. It does take time, but there is a solution. You need something called a prospect stimulator. Here are some examples of prospect stimulators:
A downloadable ebook on low back pain
An audio CD on "What to expect from physical therapy"
A DVD on "5 tips to lose weight by increasing physical activity
Here' s the good news. Several prospect stimulators are already done-for-you and available for you to access instantly if you are a Therapy Newsletter member. As the only done-for-you, automated marketing solution for physical therapists, where we write the content for you twice a month and help you deliver it by email, print, video and fax, this is a must have physical therapy marketing technology.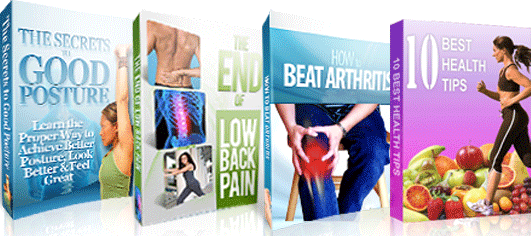 Here is how a prospect stimulator works:
Patient comes to your website / calls your clinic —-> Immediately offered a prospect stimulator whether they schedule an evaluation or not ————> Gets on your emailed newsletter list —————> Reads the 'authority' and 'bonding' content in your newsletter (specifically written newsletters) ————> Eventually becomes a patient.
The Therapy Newsletter members get professionally designed prospect stimulators on several diverse subjects such as low back pain to shoulder pain, neck pain, weight loss, arthritis, posture and many more.
To collect patient's emails, just call them and say "We are giving away free books on XYZ and in order to save on the cost of printing and shipping, we are delivering these books by email. Which email should we send these books to?"
That's the script. It is clean and simple and most importantly, it works.
There you have it, 3 ways to collect patients' email addresses. The bigger your email list of your patients and the more effectively and efficiently you communicate with them, the more successful your practice will become.
An email list opens up a world of possibilities for your clinic, not the least of which is the increased trust and loyalty you will build with patients by communicating with them consistently over a period of time. Go ahead and start using these three ways to build your email list, so you can serve your patients by sending them valuable and useful content by email.
Join us for the #1 Rated Physical Therapy Business Conference in the Country.
www.ignitionevent.com <——— Click here to secure your tickets before the price goes up.
September 23, 24, 25 in San Diego, CA.
Tickets are 65% off for a limited time.
We only have a certain amount of tickets available at this price, so
CLICK HERE TO SECURE YOUR SEAT